Contact Us
Newcastle Weight Loss Surgery
For all appointments and enquiries, please call (02) 4927 1101(02) 4927 1101.
We are happy to hear from you. Please contact us using the information below:
Suite 10, Ground Floor
14 Lookout Road
New Lambton Heights, NSW 2305
23 Merewether Street
Merewether, NSW 2291
Parking
ACCESS TO HOSPITAL PARKING STATIONS CAN BE VIA JACARANDA DRIVE OR TEAHOUSE DRIVE.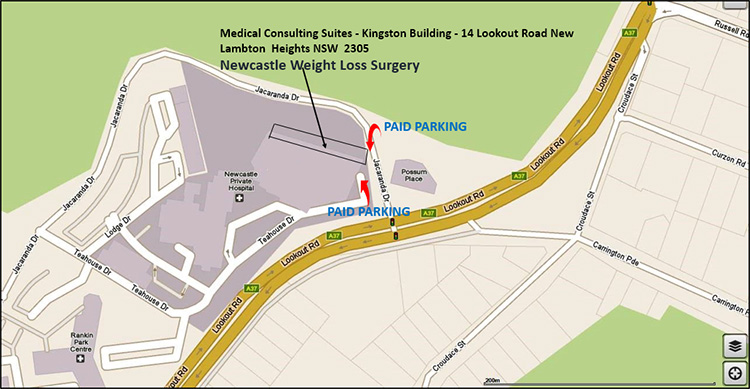 Office Hours
Mon - Thu: 9 AM - 5 PM
Fri: 9 AM - 1 PM